Looking To Make An Impact and Have Amazing Colleagues?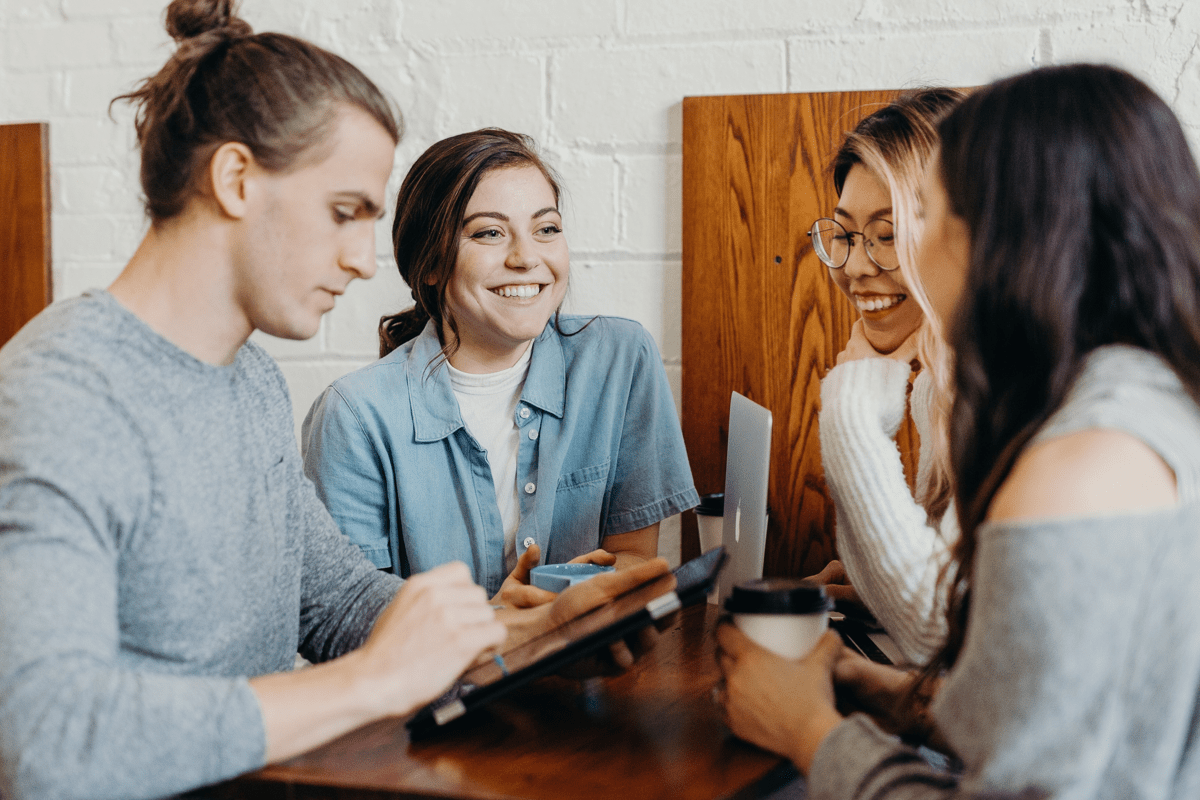 Work at Populum - Your journey begins here
Join our team and be part of a fast-growing, tech scaleup with exceptional people. Every day we work hard to improve life at work for thousands of employees. To do that, we use our culture as an enabler of producing great work.
You can view all of our current job openings below.
Interested in a 2024 Summer Internship?
David Åström, Summer Intern 2020

"Having an internship where I directly made a difference meant I quickly developed as a developer and professional. I enjoyed the team and the company so much that I didn't hesitate to join Populum full-time after my studies."

Frida Dolk, Summer Intern 2022

"Among other things, I got to practice structuring and planning projects from start to finish and prioritize tasks based on what had the most significant impact on the company. Above all, I dared to share and realize my ideas for improvement opportunities."

Alexander Hammerman, Summer Intern 2023

"The best part of my summer at Populum was the responsibility we interns were given from day one. It made me feel part of the company and gave me the space to learn and develop a lot."

Oscar Söderlund, Summer Intern 2023

"The best thing about Populum was the atmosphere in the office and being able to exchange ideas with colleagues and other interns!"

Hugo Eriksson, Summer Intern 2023

"During my internship I had a great opportunity to influence and contribute to Populum's business through challenging and inspiring projects that spanned different areas. I felt constantly encouraged to come up with new ideas in a fast-paced and flexible working environment."

Adam Cato, Summer Intern 2023

"The best part of the internship was the close collaboration with the CEO and the opportunity to shape the tasks, which really contributed to a learning and engaging work environment. Being part of such a fast-growing company with inspiring colleagues was incredibly rewarding."
We Want You to Thrive and Do the Best Work of Your Life
Wellness

Health and well-being are important, therefore we offer a generous and flexible wellness contribution.

Inclusive

We believe you find it fun to get involved and influence the future success of the company.

AW 🍺

We have many beer specialists, a few cava junkies, and some omnivores. We like our after works.

Pension

Even if it is important to live in the present, the future is also important to plan for. That is why we offer occupational pension.

Flexibility

Some of us are morning persons, others are at their best after 10 AM. Here, you can influence your working hours.

Freedom

With us you get freedom. We trust that you know your stuff and have confidence in you. Do your thing!
Our basis for an amazing 🌟workplace
Trust
Autonomy
We support your ideas and trust your ability to realize them.
Openess
We share risks and learn from our first mistake.
Caring

Understanding
We understand the big picture to enable better problem-solving.
Respect
We care for each other and contribute to a positive team spirit.
Simple

Clarity
We plan and communicate in advance to save time and avoid stress.
Efficient
We maintain a work environment that makes it easy to produce great work.
Exceed expectations

Mastery
We evolve and push the boundaries for what is possible.
Smart
We do more with less.
Already working at Populum?
Let's recruit together and find your next colleague.